Having a small bedroom means coping with limited space. But it does not you will let your bedroom become messy and give up style. For your happiness and better living, you should make your bedroom look stylish and beautifully arranged. To give a stylish look to your bedroom, you have to know how to use the space of your bedroom effectively. Simphome is a simple home blog that offers creative ideas for home improvement. This blog site covers various aspects of home improvement, including bedroom arrangement and upgrade ideas, kitchen organization, outdoor decorations, living room update ideas, etc. This article offers the top 10 small bedroom ideas Simphome to help you effectively use the bedroom space and make your bedroom look sophisticated and stylish.
Bedroom Ideas Simphome:
1. Have a Storage Drawer Under Your Bed
If you want to utilize the space of your bedroom effectively, then first use the space under your bed. Many people leave the under-bed space unutilized. When you have a small bedroom, it is better to store certain things under your bed so that you get extra space for other things. However, you should not leave things open under the bed. To store items, you can build a storage drawer that you can easily pull and push. If you want this transformation to be cost-effective, you can build a DIY storage drawer.
2. DIY Shelves Behind the Door
Have you ever thought of using the narrow unused space behind the door? You can transform this narrow space into a secret chamber and find a great storage solution. The narrow space behind your door is appropriate for building narrow shelves. You can use those shelves to keep your books, pens, keys, and other small things. You can also paint the shelves to make them look great.
3. Build a Work Station in Your Bedroom
If you are doing a work-from-home job and you don't have a separate room for work, then you can build a workstation in your bedroom. Some people love to work in a peaceful space. This is why they often build a partition in their bedroom to separate their workstation from family life. However, by doing so, you will limit the space of your bedroom. On the other hand, some people work on their beds and make their bedrooms messy. If you want to have a workstation in your bedroom, have it in an organized manner. First of all, choose a comfortable spot to place your desk, such as nearby a window or in a corner of the room. Always have a clear desk and a comfortable chair for your workplace. You can also place a night lamp on your desk so that you can work at night without disturbing others.
4. Place Your Bed in the Center
Many people place their beds against the adjacent walls to have enough space in the room. However, this will create another issue for you. Placing the bed against the adjacent walls will make it difficult for you to make the bed. As a result, your bed is more likely to become messy. If you place your bed in the center of the room, you can easily clean every side of the bed and have sufficient space for room flow.
5. Hang Your Nightstands
One of the popular bedroom arrangements is to place one or two nightstands at the bedside tables. However, this arrangement will consume some space from your bedroom. Therefore, if you have a small bedroom, you should remove one or both bedside tables that hold nightstands. Instead, you can fix your nightstands on the wall or hang them from the ceiling. By hanging the nightstands, you can make your bedroom look more stylish and get enough room for walking.
6. Create a Lounging Space in Your Bedroom
Even if you have a small bedroom, creating a lounging space is essential to boost productivity and manage stress. You can place a comfortable armchair in a corner of your bedroom for reading and lounging. You can also build hidden storage at the bottom of your chair or behind the chair where you can store your books and reading materials.
7. Consider Having a Full-Length Mirror with Hidden Storage
Mirrors can brighten your bedroom and make your bedroom space look fresh. Apart from that, mirrors can also be extremely decorative. A full-length mirror is significantly useful for beautification and personal grooming. You can also consider building hidden storage behind a full-length mirror. This way you can fulfill the purpose of using a mirror and at the same time, get a storage space to keep your beauty products, books, or other essential things.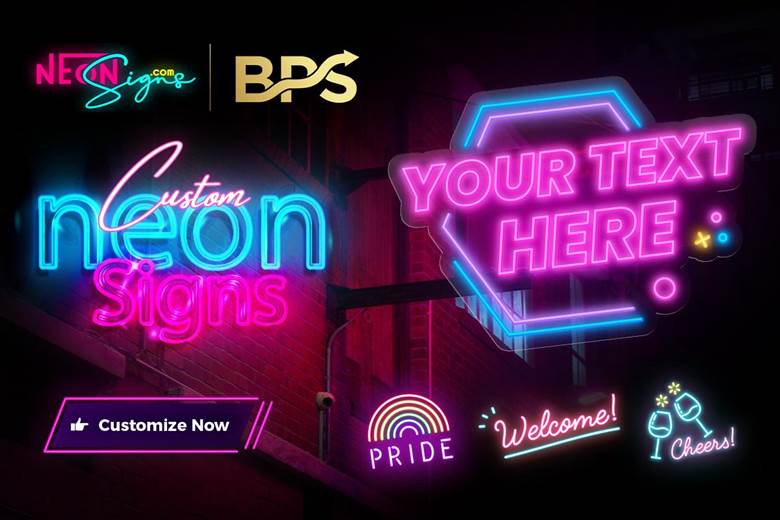 8. Choose Subdued Color Types for Your Bedroom
By applying a subdued color to the walls of your bedroom, you can make your small bedroom look bright and large. A subdued color will reflect light and make your room look open. More importantly by applying this color, you can eliminate the chaotic view of your room.
You can also choose to use neon lights to create this soft atmosphere. And you can also customize the style of neon lights as you wish to perfectly fit the decor of your room. Don't hesitate to customize one at Neon Signs.com!
9. Choose Your Furniture and Paintings Wisely
If you keep too many pieces of furniture in your bedroom, your bedroom will surely look messy. Therefore, you can keep very limited pieces of furniture that are essential. Along with this, it is better to hang one or two large paintings or artworks rather than plenty of small pictures. Remember, do not make your bedroom crowdy by placing too many items in your bedroom.
10. Have a Piece of Art
A beautiful way to improve the look of your small bedroom is by hanging a large piece of art on the wall. This will help you to have a fanciful accent wall. An accent wall will not only improve the beauty of the room but also express your taste in art. These are the top 10 small bedroom ideas Simphome. These bedroom ideas will help you to improve the look of your small bedroom and use the space effectively. Apply these ideas to your bedroom to make it more stylish and beautiful.