Christmas is much more than just gifts and money. Christmas spreads happiness and brings people together. If you are fascinated by Dr Seuss' story "How the Grinch Stole Christmas", you would be familiar with the Grinch's realization of the true meaning of Christmas. The essence of Grinch outdoor Christmas decorations is to spread positivity and happiness in surroundings. So, if you love the story and want to decorate your outdoors with the Grinch décor, this is the right place for you. This article will explain how to choose the best Grinch outdoor Christmas decoration and provide you with top Grinch decoration ideas.
Things to Know Before Considering a Grinch Outdoor Christmas Decoration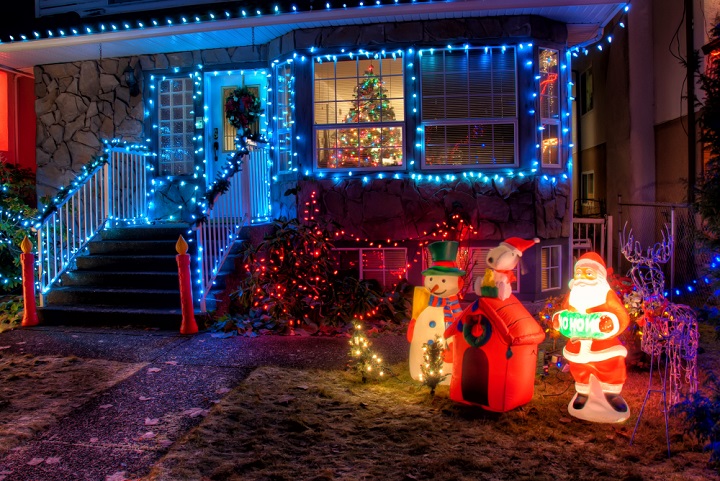 If you are going to purchase a Grinch outdoor Christmas decoration, there are multiple things that you need to take into consideration, such as-
The size of the Grinch's outdoor Christmas decorations can differ. Therefore, you have to check the height of the decoration from the product description and buy a decoration that matches your requirement.
Christmas decorations can be inflatable as well as be made of wood or plastic.
Christmas inflatable decorations are extremely popular for their self-inflatable features, light-up features, and variety of heights. This type of Grinch outdoor Christmas decoration will surely enhance the shine of your front yard and backyard. However, you may require an extension cord as the cords of this decoration are not long enough.
You will also find wooden or plastic Christmas decorations. However, you may need a pole or stake to lock these decorations into the ground.
Look for Additional Parts:
To secure the Grinch outdoor Christmas decorations firmly into the ground against severe winds, snowfalls, or rain, you will require tethers or stakes. Some decoration products include all the necessary accessories, whereas others do not. Go through the product description to know whether you have to buy the accessories separately or not.
How to Choose a High-Quality Grinch Outdoor Christmas Decoration for You?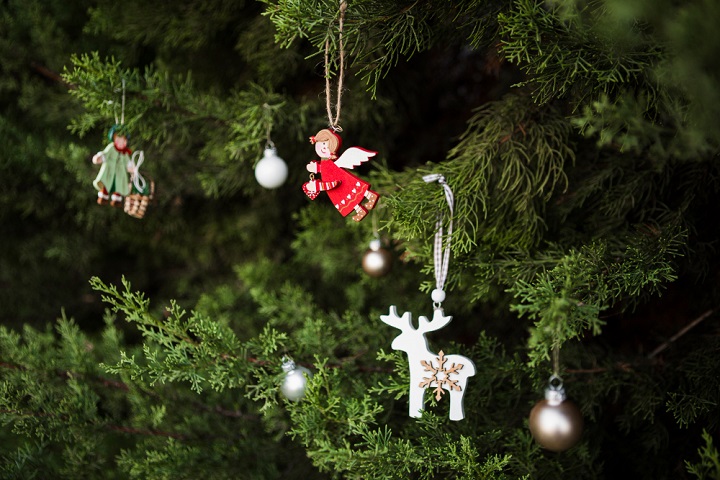 While you are purchasing a Grinch outdoor Christmas decoration, you will surely want a high-quality product that you can use for several years. Consider these things to get a high-quality decoration-
As you will place the decoration outside your house, the durability of the decoration becomes important. Inflatable decorations can resist snow and rain as these decorations are mainly made of synthetic materials and waterproof nylon. On the other hand, cardboard or plastic decorations are also effective to resist rain. However, to secure these decorations firmly into the ground, you will require an additional stake that is extremely durable.
If you are looking for inflatable Grinch outdoor Christmas decorations, then pumps play a key role there. A powerful pump can help the decoration to inflate within 10 seconds. Some pumps can be very loud and take a long time to inflate. Those pumps would not be effective enough. Therefore, while you are purchasing a decoration, you should also consider the pump.
A Grinch outdoor Christmas decoration with LED lights provides an alluring appearance to your decoration and enhances the elegance and beauty of your front yard. To get brighter lights, you should read all the reviews of a product before purchasing it.
If you want to have a cheap decoration ($30 -$80), you should go for decorations that are made of plastic. Inflatable decorations are expensive ones ($ 115-$200) and these decorations are usually 6 to 8 feet in height. Therefore, depending on your budget and preference, you can choose the most suitable decoration for you.
Top 10 Grinch Outdoor Christmas Decoration Ideas
Pick a decoration with green and red LED lights with a color-changing feature.
Use Grinch stealing lights decoration to reveal the actual story.
Look for the "Marry Grinchmas" outdoor sign decoration.
Purchase outdoor inflatables for children.
Design your front yard or back yard with creative yard Grinch art.
Decorate your front yard pathway with candy cane lights.
Purchase door mats for Grinch decorations.
You can use Grinch garden flags and hang Grinch door hangers.
Decorate the front door of your house with Grinch garlands.
Prepare DIY wreath for Grinch decorations.
These are the top ideas for Grinch outdoor Christmas decorations. Hopefully, these ideas will help you to elegantly celebrate Christmas day and beautify your front yard with Grinch decorations. We have also discussed how to choose the best decoration for you. So, consider the things mentioned above to get the best Grinch decoration. Marry Grinchmas in advance.